Why John Garey Wanted a Fuse Ladder for Pilates Classes Online (And Why You Should, Too)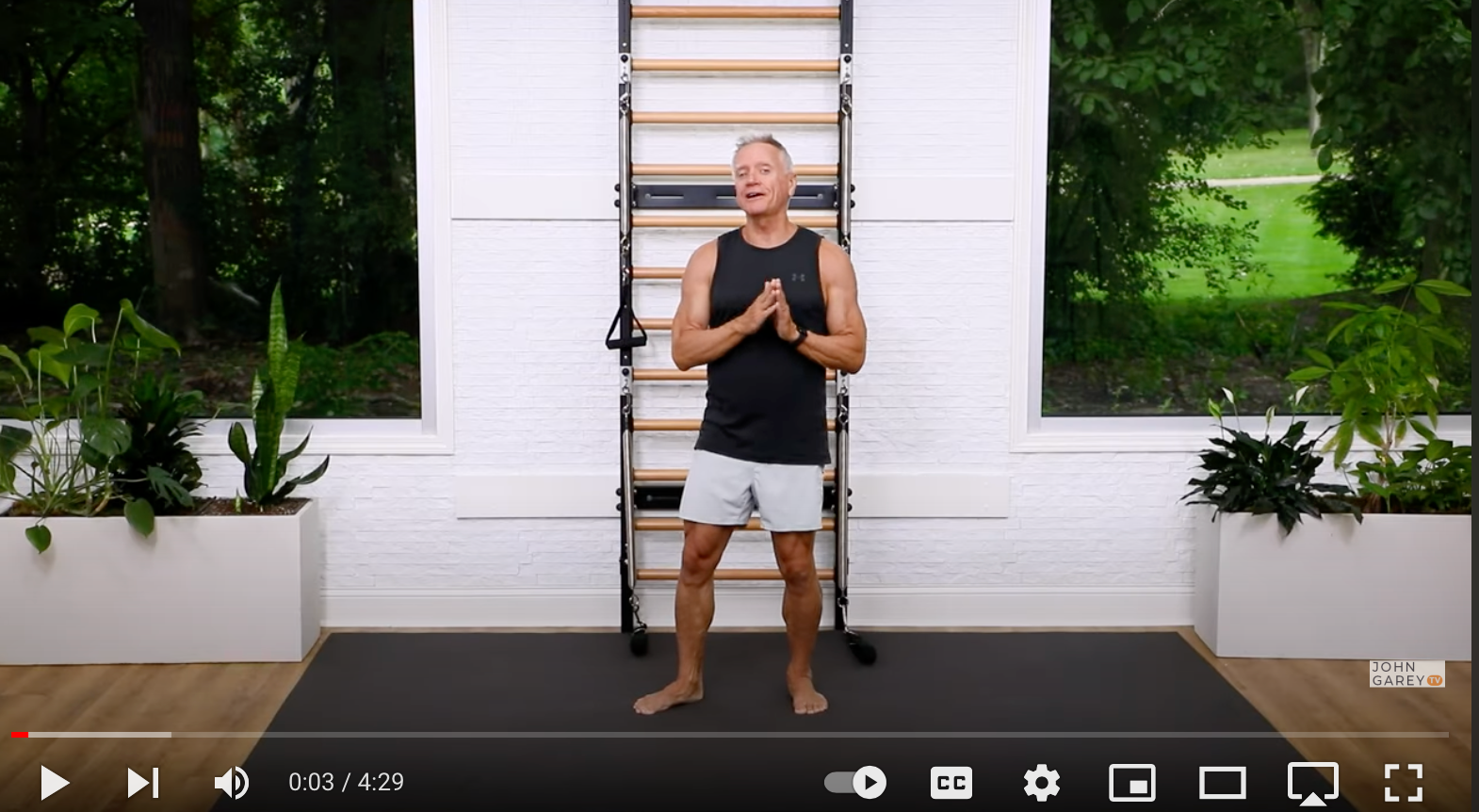 Master Pilates Teacher + Fuse Ladder for Pilates Classes Online?
When Master Pilates Instructor John Garey reached out and said he wanted to feature the Fuse Ladder on his Pilates classes online exercise platform John Garey TV, we were thrilled.
Who is John Garey?
John Garey has been a Pilates industry leader for decades, and when Fuse Ladder creator Mariska Breland first started her journey in Pilates, she probably owned around 90% of his Pilates videos (first on VHS and later on DVD). He has been teaching for decades, and he was the face of Stott Pilates videos for years before starting John Garey TV. 
He does Pilates tower, Pilates ladder, and even TRX workouts on his Fuse Ladder, and he features Fuse Ladder classes on his Pilates classes online website (and will soon be posting some on our streaming website as well). 
In His Words:
Hey guys, I'm John Garey from John Garey TV, and I have been teaching Pilates and fitness for decades and one of the things I always wanted to add to my gym or my studio was a Pilates ladder. I used to work out on it as a kid, and I absolutely loved it. But I already had a Pilates spring wall, so I wasn't sure I wanted to keep adding things to the wall and then I saw the Fuse Ladder.
I absolutely love the Fuse Ladder because it is a combination of the Pilates Ladder, a Pilates spring wall, a Pilates tower. It's got all of those components -- it's really cool.  You can add arm springs and leg springs to the side of it and do all kinds of Pilates tower and fitness workouts with it. You can also use the Pilates Ladder which is very similar to the ladder that's at the end of a Ladder Barrel, but it goes so far up the wall that it gives you a lot more options and it's really secure.
Then you have the pull-up bars overhead which gives you a ton of options for not only fitness, but also adding things like a suspension training system. I use my TRX on it for my own workouts. It's really phenomenal it just really expands the number of things that you can do with this one piece of equipment. And finally there's also a push-through bar that you can attach to it which gives it the same feel as a Pilates tower or a Cadillac, so this one piece of equipment has so many options for what you can do with it! I love it for myself. I love it for John Garey TV, and I'm super happy that I got it. It looks great on my wall. You should get one too.
We couldn't agree more, John!
Pilates Classes Online
You can find his Fuse Ladder Pilates classes online on John Garey TV and more Fuse Ladder classes on our streaming site or purchase a Fuse Ladder and accessories in our shop.
---