Fuse Ladder for Studios
Limitless Possibilities
An adaptable, space-saving fitness apparatus, created to craft invigorating and intentional workouts suitable for students at every skill level.
A DISTINCTIVE OFFERING
Fuse Ladder is a personalized fitness training tool that delivers exceptional results by tailoring workouts to the individual needs of each client.
Innovative
Training with the Fuse Ladder empowers your clients to explore innovative approaches to mindful movement, whether they are beginners or experienced enthusiasts. Unlike anything they've tried before, it provides a fun and fresh way to infuse excitement into weekly classes and one-on-one sessions.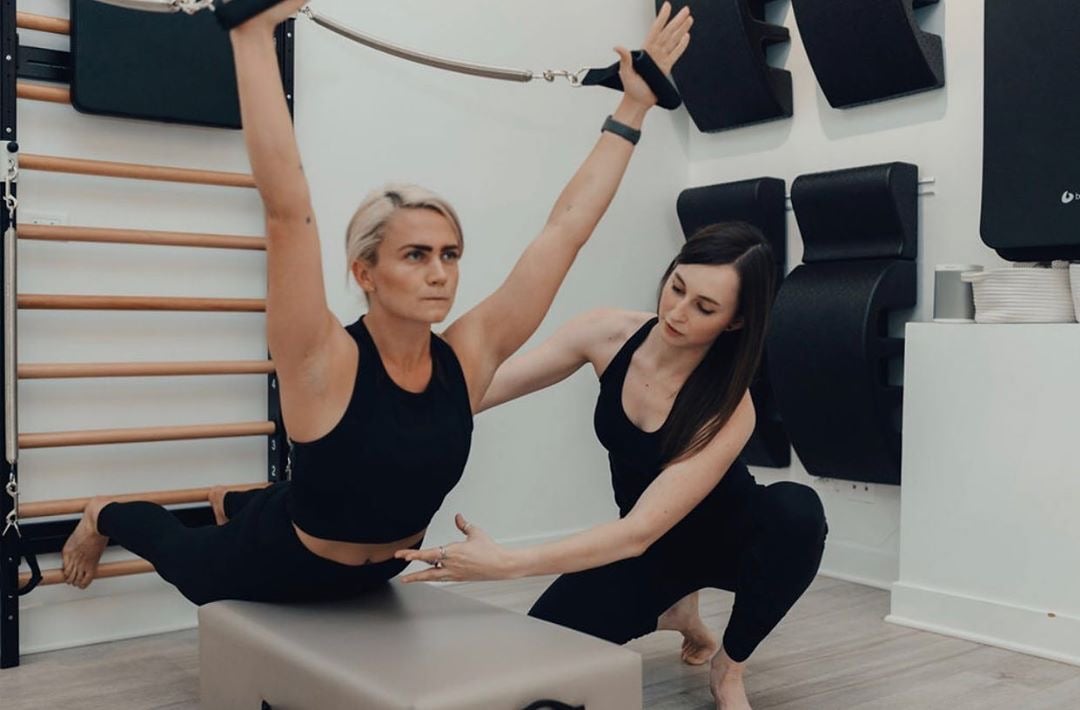 Versitile
The Fuse Ladder is a comprehensive fitness tool that combines Pilates, yoga, and strength training into a single piece of equipment, offering a more challenging alternative to reformer workouts with a wider range of programming options for a unique workout experience.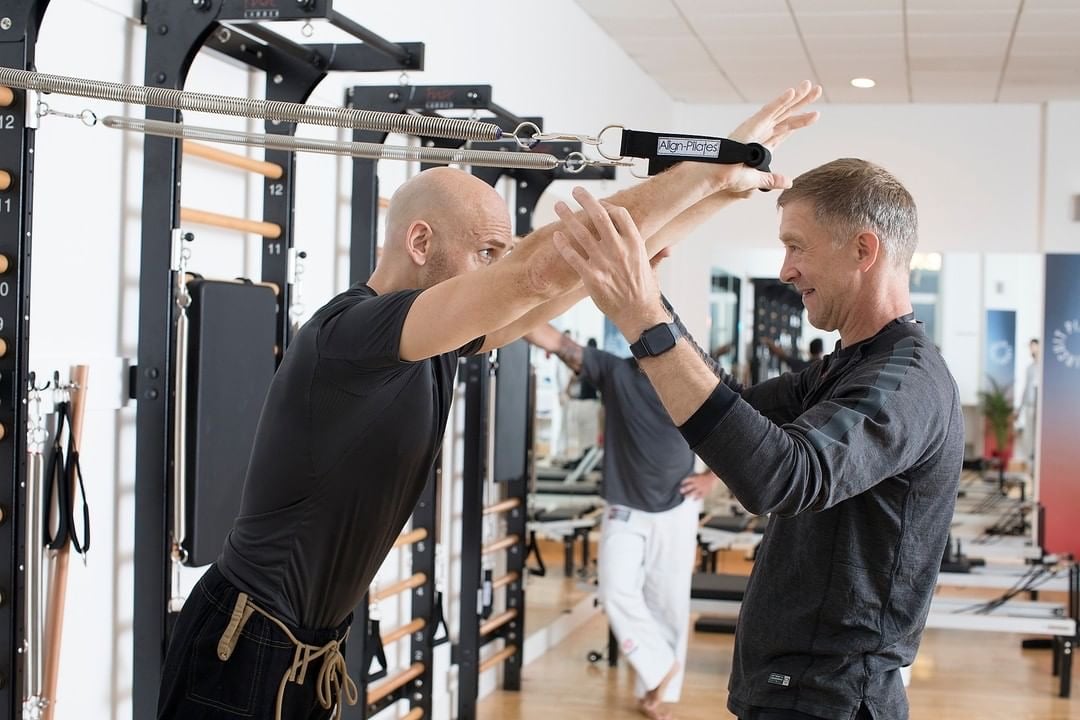 Compact
The compact design and small footprint of Fuse Ladder save valuable floor space, allowing you to accommodate other classes like mat Pilates, yoga, and barre. Plus, installation is a breeze, thanks to its adjustable height feature and minimal hardware requirements.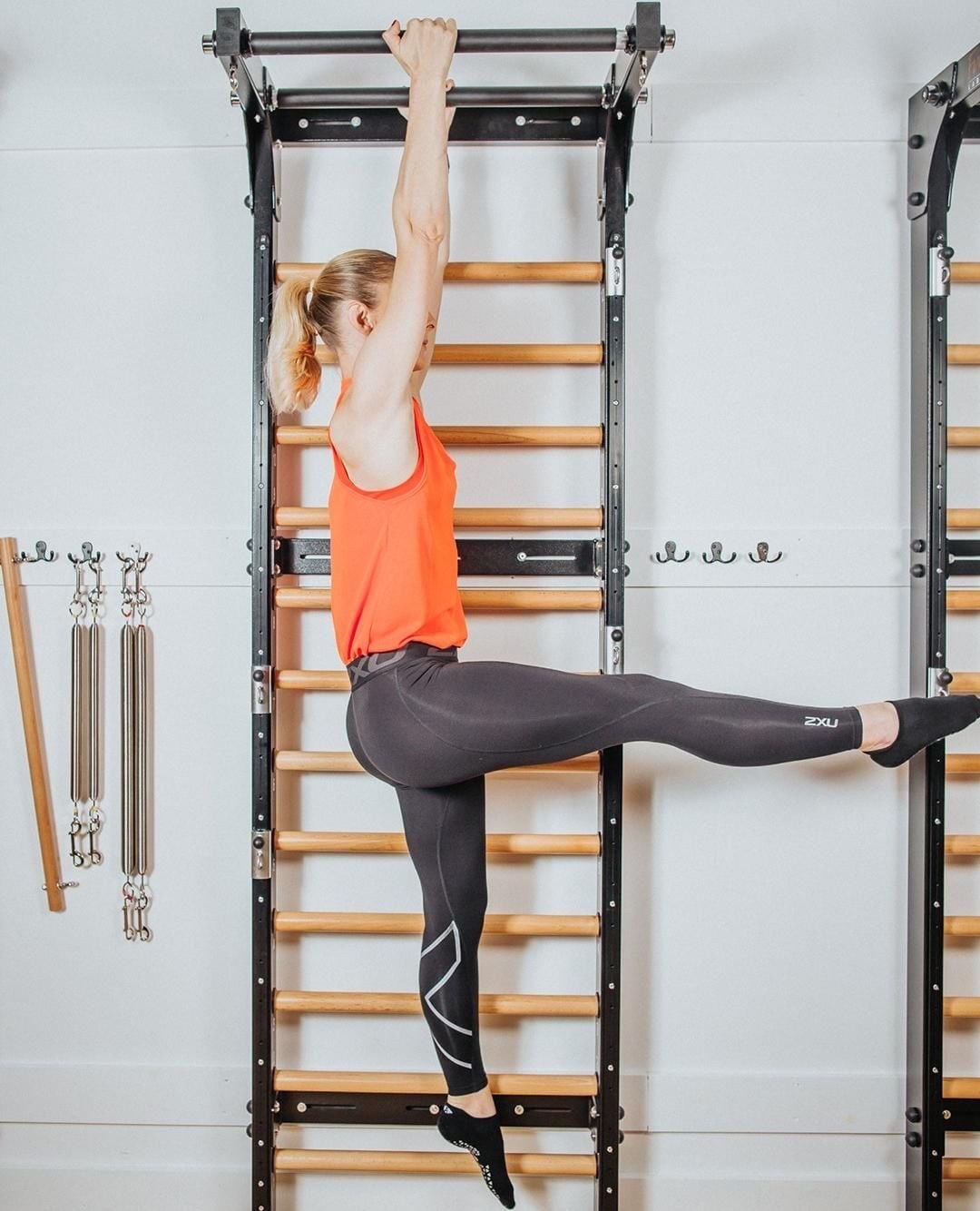 SUPERCHARGE YOUR STUDIO
Investing in the Fuse Ladder can your studios to achieve its goals more quickly and efficiently, giving a boost in profitability, popularity, and overall success.
Increase profitability: The Fuse Ladder can help you increase your profitability by offering new and innovative fitness classes and programs. It can also help you attract new clients and retain existing ones.
Increase popularity: The Fuse Ladder can help you increase your popularity by offering a unique and differentiated fitness experience that stands out from the crowd.
Boost Overall success: The Fuse Ladder can help you achieve overall success by helping you achieve your specific goals, such as increasing profits, expanding your reach, or improving customer satisfaction.
Pricing and Perks
Unlock Value: Purchase 3 or more ladders for bulk Fuse Ladder pricing and shipping savings.
Unleash Potential: Get Certified as a Fuse Ladder Instructor.
Access Resources: We offer studios two user accounts for on-demand classes for three months.