Celebrating Our Inspiration Part 2 - Joseph Pilates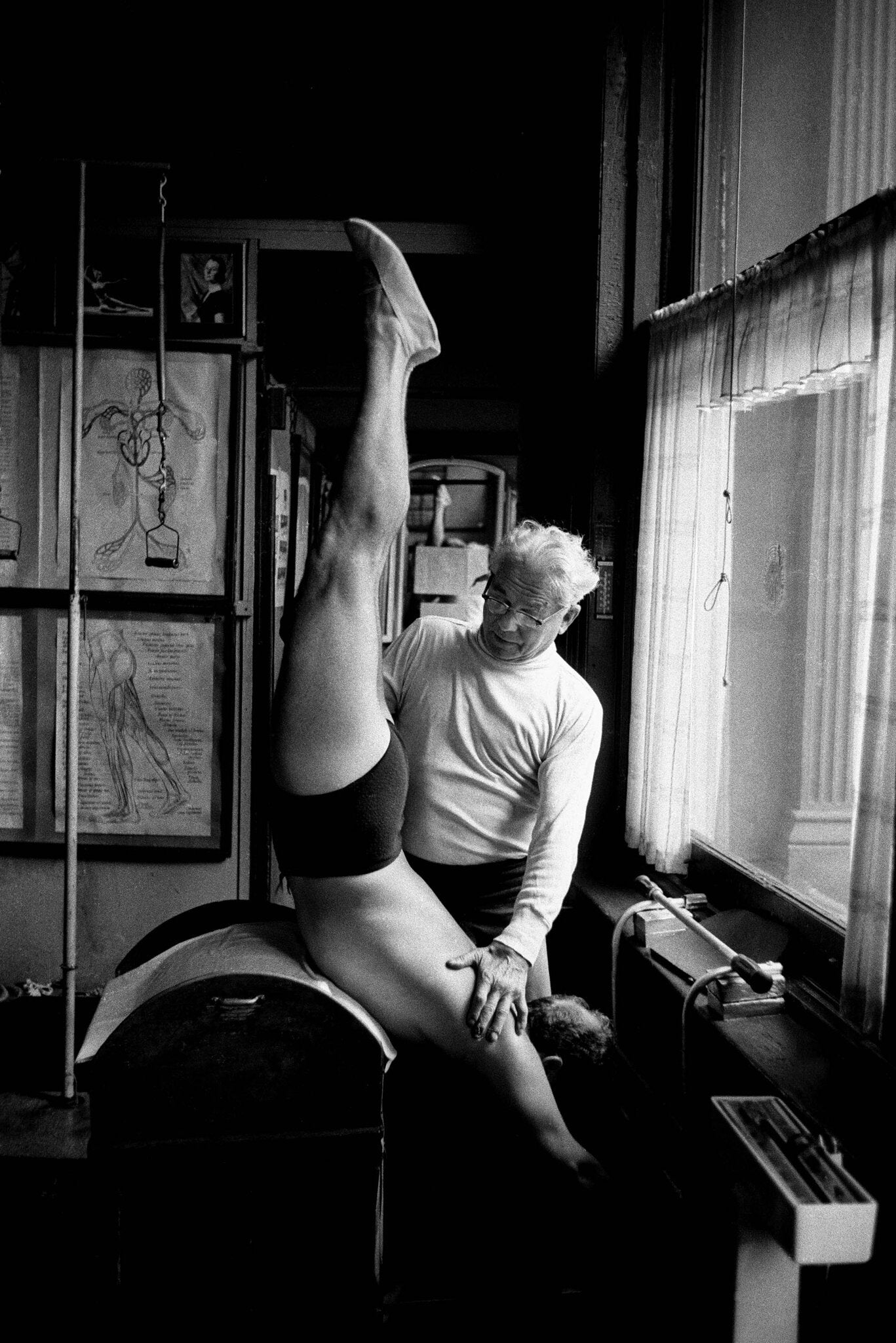 (photo by IC Rapoport, for Sports Illustrated Magazine, at Pilates' New York City studio)
First, How to Pronounce That Name?
According to Joseph Pilates niece, Mary, at the very first meeting of the Pilates Method Alliance, he didn't pronounce his name Pah-lah-tees as all of us teachers have been told, but rather Pie-lits (like Pirates). So, this bio, generated from the historical record available publicly, might have some errors.
Joseph Pilates and the Fuse Ladder? We Think He Would Have Approved
The largest influence on the creation of the Fuse Ladder was the system of exercise created by Joseph Pilates. After all, our creator, Mariska Breland, is a Pilates teacher.
Joseph Pilates was a German athlete and inventor who developed a system of exercise that he didn't call Pilates exercises but rather, "Contrology."
Born in 1883 in Mönchengladbach, Germany, Pilates was a sickly child who suffered from asthma, rickets, and rheumatic fever. As a result, he became interested in physical fitness and began studying various exercise regimens, including yoga, gymnastics, and bodybuilding. This isn't unlike our creator, who started getting serious about exercise after a diagnosis of MS. But back to Joe.
Pilates developed the Pilates exercises in the 1920s while working as a nurse in a British internment camp during World War I. He taught his methods to other prisoners and later used his system to help injured soldiers recover their strength and mobility. He had to get creative, though. He used springs from mattresses to develop the Cadillac and rumor has it, a beer keg to make the first magic circle. After the war, Pilates moved to the United States and opened a studio in New York City where he continued to refine and teach his Pilates exercises and invent new equipment. (He never got around to the Fuse Ladder before his death, so we had to take over.)
Goal? Global Domination
Pilates believed that mental and physical health were closely connected and that his exercises could help people achieve both. Although he had only limited success in his life, he believed his Pilates exercises would one day be done around the world. And they are.
Global domination. Check.
Next up – the Fuse Ladder, currently available in the U.S., Canada, Europe, Thailand, Australia, and the Middle East.
---