Why We Like It
Our most popular bundle includes everything you need to get started: the Fuse Ladder with springs, the push-through bar add-on that opens a whole world of classical and contemporary exercises, our yoga sling that allows for inversions and supported stretches and strength work, circus straps that enable more inversions as well as rows and creative exercises holding the strap with your hand or foot. The connection strap is a comfortable way to use two springs joined to make an extra heavy one.
To equip you with the knowledge to best use the equipment, this bundle provides a three-month subscription to our online courses and a pre-recorded Zoom session with Fuse Ladder founder, Mariska Breland.
One Fuse Ladder
One Roll Down Bar
One Backboard
One Short and one Long Light/Yellow Progressive Resistance Spring set with padded handles
One Long Medium/Purple Progressive Resistance Spring set with padded handles
Two D-Ring Foot Loops
One Yoga Sling
One Connector Strap
Two Circus Straps 
Push-Through Bar (including a short high-resistance spring, a short medium-resistance spring, and a safety strap)
Pre-recorded Zoom Training with Mariska
A Three-Month Subscription to Online Classes
The Fuse Ladder ships assembled except for the top bar, which will require mounting after delivery.
Width: 32 inches
Height: Adjustable from 85 to 94 inches
Depth: 3.5 inches, 18 inches with top bar attachment
Weight: 141 lbs (64 kg)
Color: Black with natural wood
Weight Limit: 350 lbs (117 kg)
The Fuse Ladder arrives in two easily assembled pieces and weighs 141 lbs. It requires a minimum ceiling height of 7 feet at its lowest adjustment setting.
We recommend that you seek the assistance of a professional to securely mount the Fuse Ladder. It has been successfully installed on various surfaces, including drywall, brick walls, concrete walls, wood walls, garages, and even on an 18-wheeler.
For optimal safety and stability, attaching the unit to a surface with studs is recommended. However, the customer is solely responsible for attaching the ladder to the wall, selecting appropriate wall attachment hardware, and determining the number of attachments required.
No wall attachment bolts are included. Please consider the weight, height, and mounting surface when choosing the appropriate mounting hardware.
Please allow two business days for order fulfillment. If your order includes a Fuse Ladder, we will contact you within 48 business hours to schedule warehouse pickup or freight delivery.
Fuse Ladder's $250 flat fee shipping is available within the Continental United States, excluding Hawaii, Alaska, and Puerto Rico.
Our website exclusively handles orders for the United States. If you are located outside the United States and wish to purchase a Fuse Ladder, please see our list of international distributors.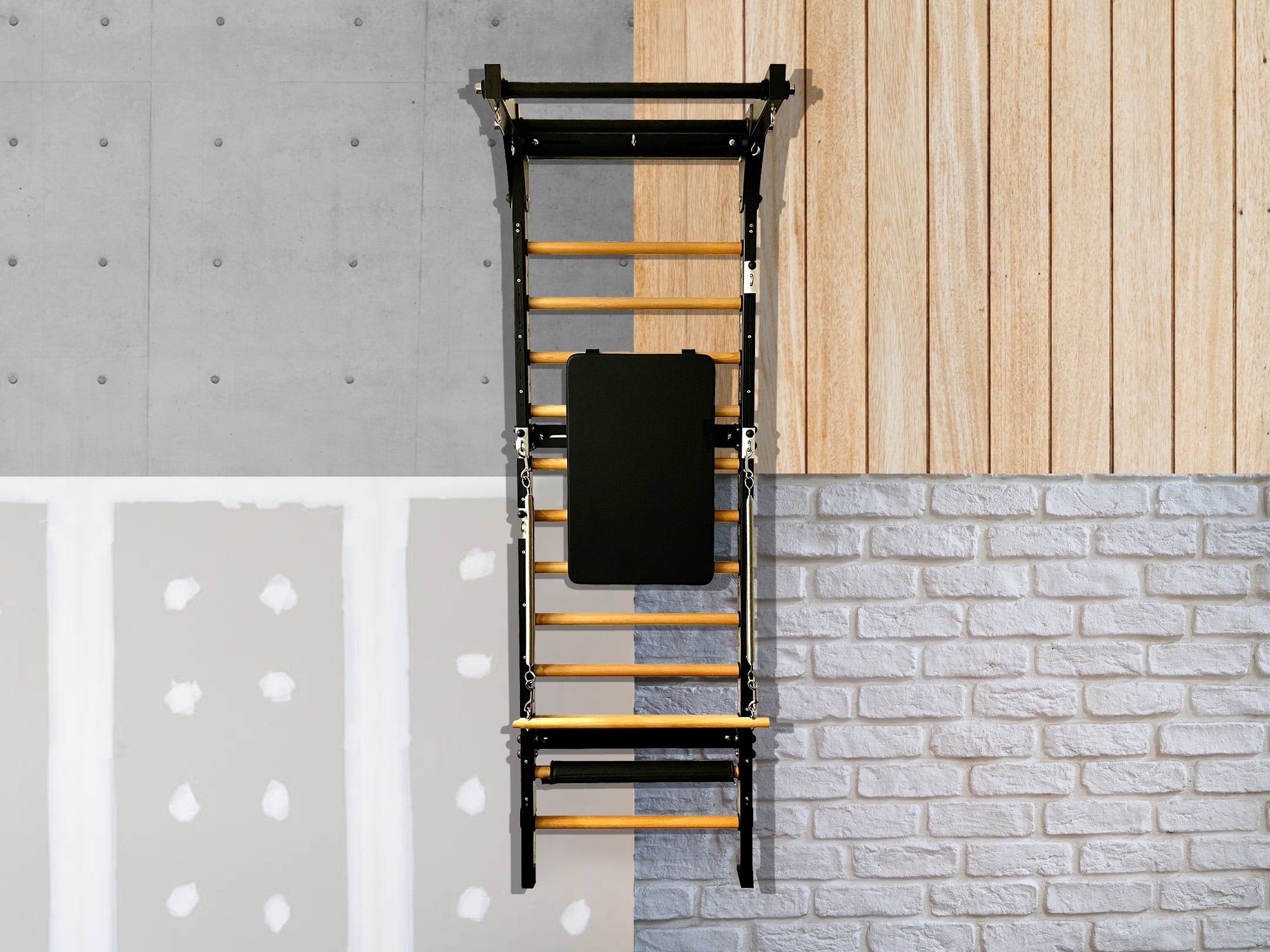 ASSEMBLY & INSTALLATION
WALL MOUNTING
The Fuse Ladder is easy to assemble and can be installed on most surfaces.
Product Details